$query1 = "SELECT * FROM pages WHERE name='Social Button Code'"; $result1 = mysql_query ($query1); $line1 = mysql_fetch_array($result1); $htmlcode = $line1["htmlcode"]; echo $htmlcode; ?>
Tired of Wasting Your Money On Income Opportunities? Struggling To Earn Passive Income Online?
---
"Introducing the First Downline Builder Featuring Only 100% FREE Passive Income Affiliate Programs!"
...in the next 10 minutes you can be completely setup and ready to
build multiple downlines in 100% free passive income affiliate programs with our innovative downline builder system!
Your Membership Benefits Include:
| | |
| --- | --- |
| | FREE lifetime access to our unique passive income downline builder system (priceless) |
| | Ability to earn multiple streams of passive income simultaneously without paying a cent |
| | Ability to add your own programs to your profile box, which is displayed to your referrals |
| | Ability to integrate your own autoresponder and build your list by promoting your referral link |
| | All the tools and resources to successfully build MASSIVE passive income that can create a lifetime of wealth! |
We care about YOUR success here at Affiliate Wealth Maximizer...
You can start growing your downlines in multiple vetted passive income programs within minutes! Why waste your money on income opportunities and systems that require memberships fees when you can earn passive monthly income with FREE affiliate programs?! Whether you're a newbie or experienced affiliate marketer, this free downline builder system can maximize your online success.
To Your Affiliate Marketing Success
Kevin Gerber - Owner/Admin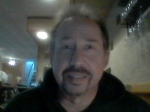 Get Started Now